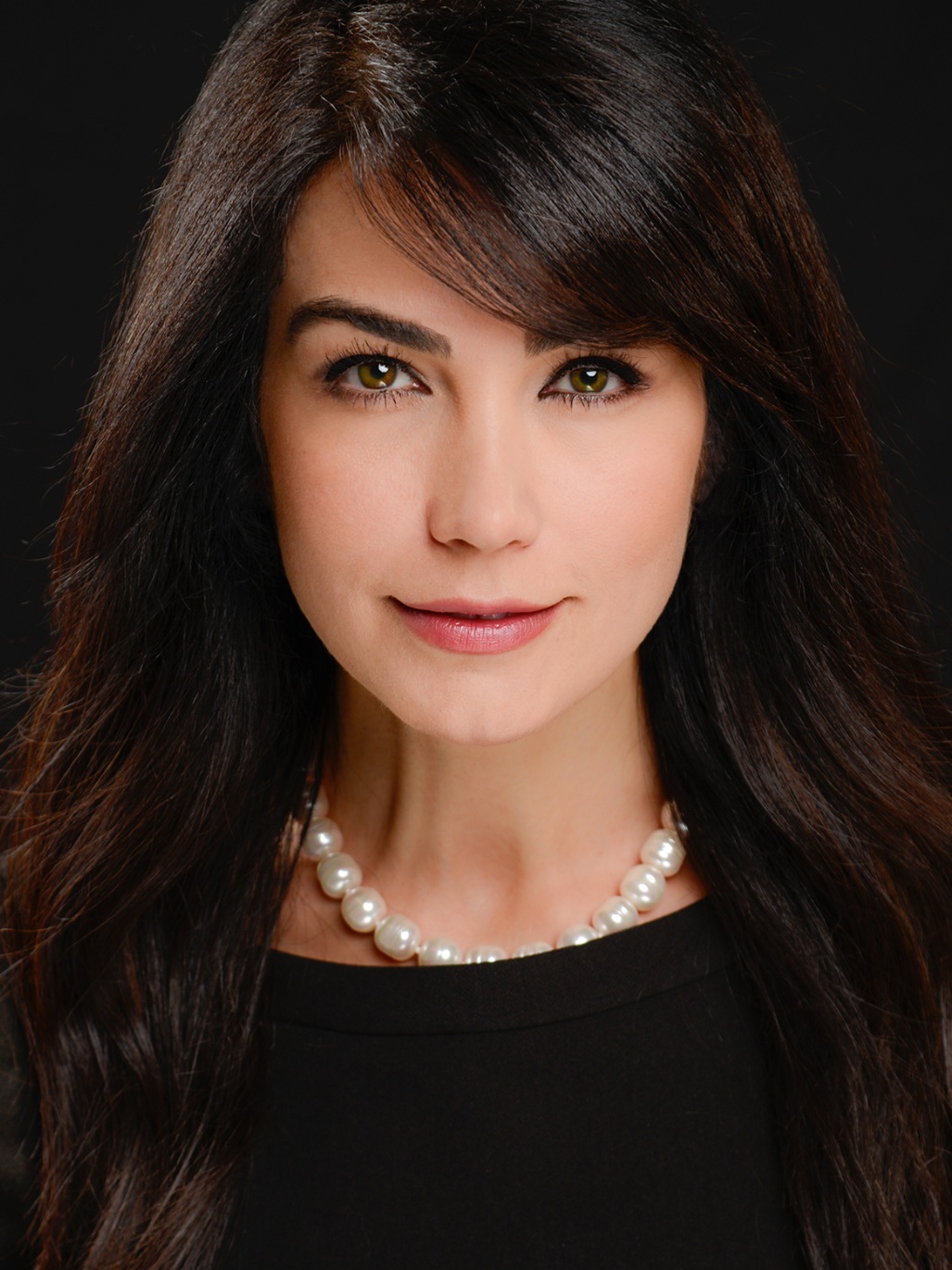 Mehrasa Bagheri, Founder/CEO
As one of the Bay Area's top producing team leaders in luxury residential and commercial development projects, Mehrasa always found peace and harmony with cooking and creating soulful dishes. After a decade of successful Real Estate career, she finally decided to pursue her dream in 2009 to become a female restaurateur. Her first restaurant, Primavera, is a successful staple of the San Ramon community. It is a place where first dates happen, and families gather. As an entrepreneur, strong female leader, and world traveler she founded Albatross in 2018 with a simple belief in valuing quality over quantity, sustainability over mass production and natural ingredients over artificial. Although she founded Albatross in Danville, her global inspiration is behind many memorable dishes on the menu. A perfect harmony of cooking techniques and culture to celebrate the diversity of the region in this divided era.
Brian Bowen, Executive Chef
A Southern California native, Brian Bowen first discovered his passion for cooking while earning a Bachelor's degree in Psychology at UC Irvine. After graduation, Brian attended the Culinary Institute of America. That same year he joined Chef Joseph Humphrey's team at Meadowood in St Helena. He was part of the team to re-launch the restaurant into becoming one of the most renowned establishments in the country and achieve 2 Michelin stars. With his mentor's blessing, Bowen traveled overseas to broaden his experience in Spain at Mugaritz and Restaurante Martin Berasategui. Upon returning home to California, he rejoined Chef Humphrey to be on the opening team of Cavallo Point, a 142 room luxury resort in Sausalito CA. Chef Brian joins Albatross to proudly present Northern California's offerings to the East Bay. His approach is simple: to cook with nature, passion, and an open curiosity.
Chris Blanchard, Master Sommelier
Chris Blanchard is a man of many talents, though the most well known is certainly his encyclopedic knowledge of wine. He is one of less than 150 Master Sommeliers in the world, having passed the requisite (and nearly impossible) service, theory, and blind tasting tests in 2008. He has earned multiple accolades from San Francisco Magazine's "Critic's Choice Best Wine Director" to a Forbes Magazine feature on "Top Wine Lists in the World." Before his prolific career as a wine director, Blanchard was famous in the late 80's as rapper DJ Vitamix. He even had a top 20 hit in "That's the Way Girls Are." Shortly after, he began work humbly selling wine to corner stores in Oakland and East San Jose. He moved up through the ranks in less than a decade to become regional manager for Henry Wine Group, eventually moonlighting as a sommelier at the prestigious Relais & Chateau Auberge du Soleil Resort in Rutherford Albatross welcomes Chris as Wine Director, joining a team of professionals dedicated to bringing the best of the best to Danville.
Reza Esmaili, Bar Director
During his 27 years in the San Francisco hospitality trade, Reza Esmaili has held many positions including Bar Director, General Manager and Operating Partner. In 1999 he managed one of The City's first artisanal cocktail programs at Gordon's House of Fine Eats. His talents have contributed to the launch of multiple notable endeavors and garnered numerous accolades, including a 2009 SF Chronicle "Bar Stars" feature. He launched his consulting firm, Ananas, in 2013 and has since built his business from humble beginnings in Mill Valley all the way to Maimi, Florida. He has been a part of many famous projects, but never forgets his roots. He still visits his mom weekly. Reza has been an active member of the esteemed national trade organization, United States Bartender's Guild, for 13 years. In addition to a previous term as President of the Northern California Chapter of the USBG, he was re-elected to a third term in 2018 as Western Regional Vice President. As a member of the National Board of Directors, he serves on several committees that chart the course of this growing organization.
Daniel's first kitchen job was a dishwashing position at 17 years old in his hometown of Stockton, California. After being taken under the wing of his first chef, he was taught how to prep vegetables and eventually how to work the line. He quickly fell in love with the industry and knew there was nothing else he would rather do. Once finished with culinary school at Le Cordon Bleu in Sacramento in 2007, he took his first line cook position for Moana Restaurant Group in Sonoma County. It was after his shift to the Bay Area that he met Chef Brian Bowen, who showed him there were things to be done with food that he had never experienced. After a brief stint cooking on the island of Oahu, the opportunity to come back to the Bay and work for Chef Joseph Humphrey in San Francisco presented itself. After cooking in various kitchens throughout Northern California, Daniel now lands in Danville, where he is excited to provide memorable experiences for the community.
Hoss Zaré, Consultant Chef
Hoss Zaré is a San francisco–based chef, renowned in the culinary world for his distinctive style that reframes Iranian cuisine to heighten it while simultaneously making it more accessible to the world.
He grew up on his family's century old farm in Tabriz, Iran. In 1986 he immigrated to San Francisco, where his older brother owned and operated the iconic Billboard Café. In 1989, while enrolled as a pre-med at UC Davis, his passion for cooking would have him drive every day from Davis to San Francisco to work as a line cook at the historic Fly Trap Restaurant. This is where owner Walter Zolezzi and Chef Craig Thomas mentored Zaré to the rank of Executive Chef.
In his thirty year plus career, During this time he began to draw from the flavors and memories of his childhood and honed in his unique style. Known for his exuberant service and hospitality, or rather "Hoss-pitality", a term coined by fans and a play on his first name—he often embraces guests with Hossy-Hugs and a smile before any service.
Chef Hoss Zaré has received awards and praises, and has been the subject of several publications.